T-MINUS INDUSTRY VOICE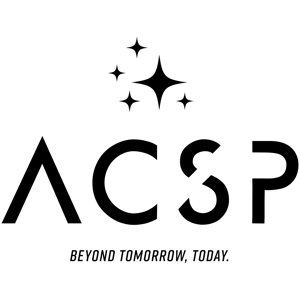 For more information about the Association of Commercial Space Professionals, visit their website.
ACSP's mission is to foster the growth and development of the commercial space industry by providing necessary regulatory trainings, connecting professionals, and advocating for streamlined and favorable space policies. It is a hub for new space and space actors who want to impact the next 100 years. You can join ACSP as a member here.
ACSP is hosting a bootcamp on September 6th in Washington, D.C. about "Navigating Space Law and Policy." Learn more here.
The bootcamp is an intensive training event aiming to unveil the intricacies of space law and policy on Capitol Hill. Targeted at attorneys, students, government affairs professionals, and business developers, this bootcamp offers an unparalleled opportunity to learn directly from industry experts formerly of renowned entities such as SpaceX, NASA, and FAA. Beyond just theory, attendees gain insights into the real players and processes crucial to success in this domain.
Tune in for ACSP's interview about the association and their Navigating Space Law and Policy bootcamp on this special edition of the T-Minus Space Daily podcast.
Summary
Bryce Kennedy, President of the Association of Commercial Space Professionals, on the association's mission and their industry-leading bootcamps focused on navigating space law and policy.
Targeted at attorneys, students, government affairs professionals, and business developers, their industry bootcamps offer an unparalleled opportunity to learn directly from industry experts formerly of renowned entities such as SpaceX, NASA, and FAA. Beyond just theory, attendees gain insights into the real players and processes crucial to success in this domain. Learn more at ACSP.space